When creating a win-win cooperation, innovation in
tiangang to material aging technology as the core, chemical synthesis and industrial technology, material aging prevent aging formulation technology, life assessment and failure analysis, as well as chemical and instrumental analysis technology to support our customers and the industry to address the urgent need to address each class technical problems.
tiangang applied technology research and development-driven business model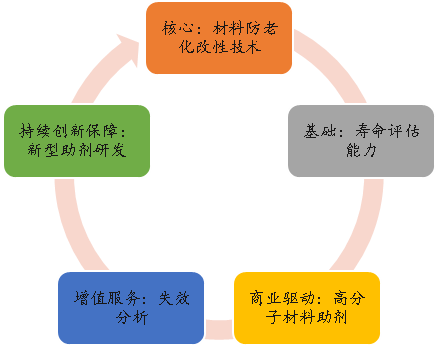 Keen to innovate and beyond
As a material with anti-aging technology leader in the field of auxiliary products, Tiangang a tireless product analysis, testing methods, and product R & D investment, and take advantage of Beijing and surrounding research institutions gathered geographical advantages, continuous fill more term domestic hindered amine light stabilizer(Hindered Amine Light Stabilizers, HALS)And UV absorbers (UV Absorber, UVA) in the field of technology gaps, and constantly refresh a new generation of high-performance optical technology domestic record stabilizers, products of the technical indicators have to catch up with the international advanced level.
Innovation of "tiangang people" are not satisfied with past achievements, with more than twenty years come to light, heat stable additive accumulation of knowledge, we are deeply committed to further develop the field of plastics, coatings, fibers and other related materials, comply with domestic and foreign market and improve on the performance of polymer materials aging and weather requirements, assist downstream enterprises to improve product quality, and to help customers solve various technical problems in the field of material aging.
tiangang equipment advanced "Materials Aging and aging Applied Technology Center," completed in 2007 in Beijing, and "Beijing (provincial) Enterprise Technology Center" in 2013, becoming the first material aging and anti-aging field, is the only a provincial enterprise technology center. Since its inception, the center has received four patents invention, a light stabilizer technology published a monograph, and completed more than 60 technology development and R & D projects, to promote the industry and enterprise anti-aging advances in materials technology.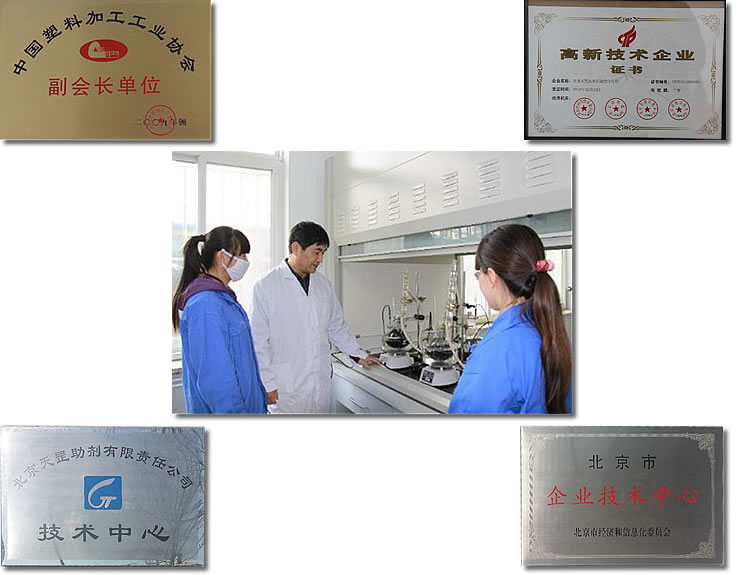 Light Stabilizer for Plastics
Light Stabilizer for Coatings